---
"Dear Dr. Jones & Staff, Doug and I wanted to thank you for the exceptional kindness you all showed us and Ernie...Ernie was a constant companion. Doug would say, 'Current events, Ernie,' which Ernie knew meant Doug was taking a nap. He would get in bed and stretch out along Doug. Needless to say, we miss him terribly. We burried him in our flower garden and we're making a little monument. Thank you again for your help and kindness. Your card and poem meant a great deal to both of us." -Doug & Joan S.

---
"Dr. Jones and staff, I just wanted to thank all of you for your help with Cheyenne. It meant a lot to us to have great people like you and people that cared. Every time I think of my girl, I cry. I miss her so much! Mornings are the hardest. (No shots) We appreciate everything you did for us and the time you spent with us." -Nadine & Ronnie M.

---
"Dear Mountain Highway Vet, Phil and I would like to thank you for what you did for Herbie. We know he is in a better place, but we miss him very much. Thanks for showing your kindness when talking to us through a very hard time and decision. Thanks again for your kindness and understanding." -Phil & Trish B.

---
"I want to thank each and every one of you who signed the beautiful card for Bear. He is so missed and loved. Thank you for giving him the care he needed from you all. You all were so good to him and for that, thank you and God Bless you all for the good work you all do." -Dennis P.

---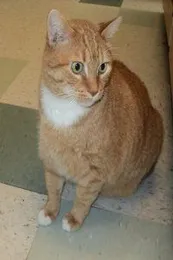 Melford
On behalf of the staff at Mountain Highway Veterinary Hospital, we are honored to pay respect to our beloved animal friends who have passed. We also welcome you to create a lasting tribute for your beloved pet or animal friend on our website's Pet Memorial page. Please feel free to complete the following Pet Memorial Form in Adobe Acrobat format, which requires the free Acrobat Reader to view.
Download & Print Questionnaire
---